Dane Spotts (author) at Mind Research Laboratory (publisher)
Human beings communicate with words. Our ability to read, write, and speak enables a an unlimited capacity to record what happens, to conduct our daily lives, and to explore groundbreaking concepts and ideas.
The Super Vocabulary Master Course teaches you 500 of the most needed and used words for everyday life of a successful person. Super Vocabulary enables you to master more than 500 key words, and presents them in a unique process that enables you to use those 500 words to unlock the meanings of an unlimited number of other words. This is Super Vocabulary's Basic Word Element method, where all words are made up of one or more of the three basic word elements.
20 Lessons = 500 words
The goal of the Super Vocabulary Course is to teach you 25 new words in each lesson, for a total of 500 words. Unlike other vocabulary building programs that teach you words one by one, Super Vocabulary teaches you how to connect with families of words. By learning a word's meaning using the three primary word building blocks (prefix, suffix, or root), you'll be able to recognize thousands of new words. This powerful learning strategy will save you time in having to look up words, and will save you the embarrassment of asking someone the meaning of a word they just used. In school, business, social settings, Super Vocabulary dramatically increases your word power – and ultimately your personal success.
5-STEP INTERACTIVE LEARNING PROCESS
Zygon Master Courses utilize a patented 5-Step Interactive Learning technology that is designed to move you quickly, easily, and effectively through each lesson. It offers the highest learning value out of every minute you spend with the program and best of all…you'll have fun doing it.
STEP 1 — INTRODUCTION
Your "teacher" introduces you to the concepts behind the techniques or material you'll be learning.
STEP 2 — ACTIVE LEARNING SESSION
Follow along in your workbook as you listen to the instructions and complete the steps as outlined.
STEP 3 — PASSIVE LEARNING SESSION
Relax and allow the lesson material to sink into memory.
STEP 4 — VERIFICATION
Verify what you've learned by completing exercises, quizzes, and tests.
STEP 5 — WRAP-UP
Brings your lesson to conclusion with a summary of what you learned and any final thoughts before moving onto the next lesson.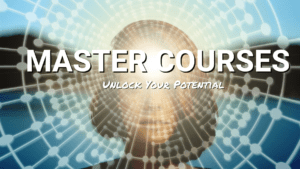 The Zygon Master Courses Series offers comprehensive self-improvement courses for developing high-level personal skill sets. Each course teaches master quality subject material that is designed to expand your perspective, deepen core understanding, and foster your desire for personal development.